Meet Your Dog Trainers
Chris & Eros
A former US Army 11B, has been training dogs since he was 15 years old, starting with his family's yellow lab. Chris' dog training expertise is obedience training, confidence building,  protection training, and dual purpose or single purpose canine training for law enforcement agencies. Chris is a certified K9 Field Training Officer, decoy and K9 handler. Eros his Czech GSD is certified in narcotic detection and patrol for private security. Chris also certified his previous K9 Kira in obedience for police work. She is now in Chicago working as a mobility assistance service dog.
Chris is a member of the Association of Professional Dog Trainers.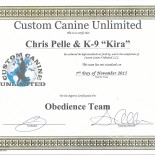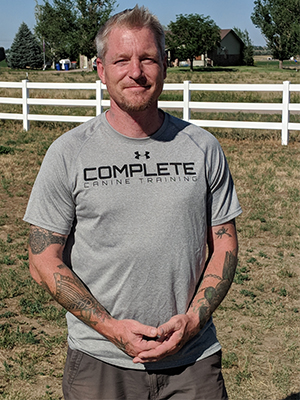 Danny M.
Danny is the head obedience trainer for Complete Canine Training and has over 15 years of experience with training dogs. Danny is our go to for behavioral problems and general obedience. He is a wizard with puppies and loves training them.
Andy S.
Andy is a Minnesota native. Joined the Army at 18. Never owned a dog until chosen for the Army's Tactical Explosive Detector Dog program. Certified and deployed with a Lab/retriever named Marley and got leashed for life. Now loves teaching basic obedience and has dreams to open his own Shelter/Rescue for Veterans.
Chelsea, Sammy, Chimera & Fiona
Chelsea is our wonderful general manager. She handles all of our scheduling and keeps the team sane. While also taking care of and training her 3 pups, Sammy (Pitbull), Chimera (Malinois) and Fiona (French Bulldog). Chelsea is also a fitness competitor!