Meet Your Dog Trainers
Chris & Eros
A former US Army 11B, has been training dogs since he was 15 years old, starting with his family's yellow lab. Chris' dog training expertise is obedience training, confidence building,  protection training, and dual purpose or single purpose canine training for law enforcement agencies. Chris is a certified K9 Field Training Officer, decoy and K9 handler. Eros his Czech GSD is certified in narcotic detection and patrol for private security. Chris also certified his previous K9 Kira in obedience for police work. She is now in Chicago working as a mobility assistance service dog.
Chris is a member of the Association of Professional Dog Trainers.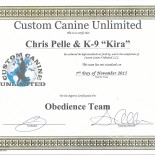 Danny M.
Danny is the head obedience trainer for Complete Canine Training and has over 15 years of experience with training dogs. Danny is our go to for behavioral problems and general obedience. He is a wizard with puppies and loves training them.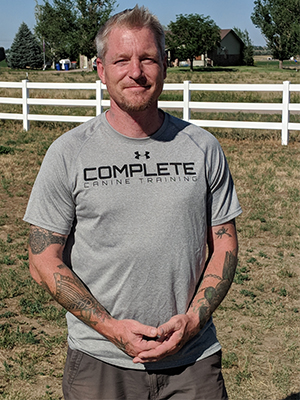 Paul & Ronan
Paul Westman received his bachelors in psychology and history while playing lacrosse a Bellarmine University. In addition to being one of our trainers he is also seeking his masters in conflict resolution and homeland security at University of Denver, a top program in the world. Paul is proficient at teaching high distraction obedience and is apprenticing with Chris for protection work. Paul and Ronan are a certified patrol team who are available for private security contract work. Ronan will be working on narcotics certification and should be certified by late 2018.